Tree Talk with Beaver Trees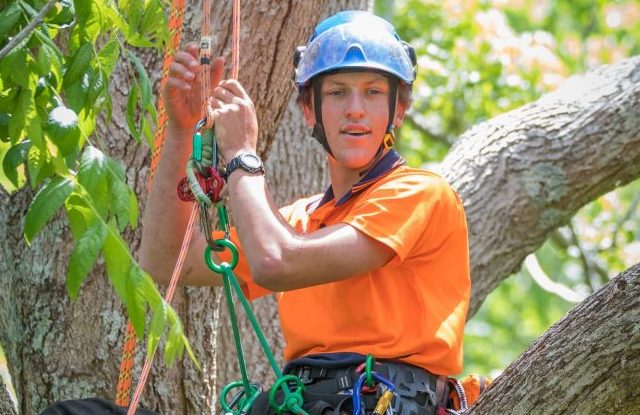 An arborist should be reliable, honest and certified for safety compliance
Honesty, speed and reliability are what you should expect from a highly experienced arborist. The company should be fully certified, licensed, health and safety compliant and insured – not to mention fully committed to providing quality without compromise in all of your tree care services.
The genuine arboriculture companies put a lot of effort into ensuring they meet all of the above aspects.  There are still companies out there telling people that they are arborists, but they have no qualifications or credentials to back this up.
in the bigger centres in particular, clients advise they are being bullied and intimidated by people looking for Arborist work.  Asking for money up front, not having the right equipment for the job and little or no knowledge of Council rules and regulations are serious indicators that something is not adding up.  There are numerous occasions where I have had to go in to finish a job for a client who has paid cash up front only to have the contractor walk off site and not complete a job.
If a potential contractor cannot produce business cards, wear appropriate safety clothing or company uniform, or turn up in a sign written vehicle, chances are he or she is not a professional.
A good indication is to ask a contractor to name some of the trees in your garden.  If they cannot name a high percentage of the trees, then more often than not you would be best to keep looking.
A professional company puts time and effort into training and bringing through new staff.  At Beaver Trees we have six apprentices being trained at this point in time.  Three in Wanganui, one in Wellington and two in Christchurch.  Myself, along with a number of my senior arborists are approved assessors and spend time training and upskilling the younger ones coming through.
Becoming a certified arborist is no easy feat. Not only are these arborists required to have a minimum 3 years field experience, they are also required to stay up-to-date on the latest techniques in arboriculture. This means you're getting a professional with the experience, skill, and know-how to properly take care of the trees on your property.
Bryce Robb is Director/Head Arborist of Beaver Tree Service