Cabbage Trees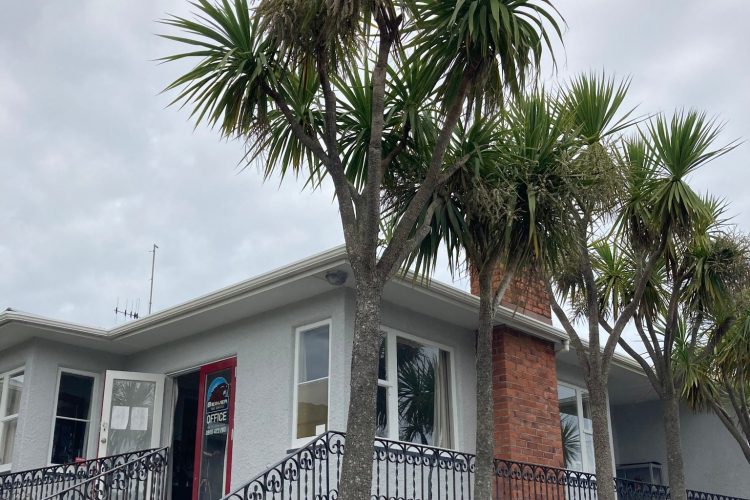 Celebrating our lovely cabbage trees outside our head office
The picture is celebrating the lovely trees outside our head office!
Early settlers would eat the young shoots of the Cabbage Tree, Tī Kōuka, as a substitute for cabbage.
This tree is very tenacious and will grow back after being cut down.
Maori would harvest the root of the young trees, which is shaped like a large carrot, and bake or steam it in their ovens.
Europeans also used the fire-resistant trunks as chimneys, and they brewed beer from the root.
DOC, the Department of Conservation, has the following info about Cabbage Trees.
Growing 12 to 20 metres high, cabbage trees (Cordyline australis) have long thin leaves that may be up to a metre or so long. It has beautiful scented flowers in early summer, which become bluish-white berries that birds love to eat. As the plant gets old, the stems may die but new shoots can grow out of any part of the tree trunk.
What's your favourite native tree? Our customers have told us they like Nikau, Kowhai, Rata and Pohutukawa trees.
Any questions about tree maintenance, including trimming, pruning, tree removal and stump grinding please give us a call.