Trees For Smaller Gardens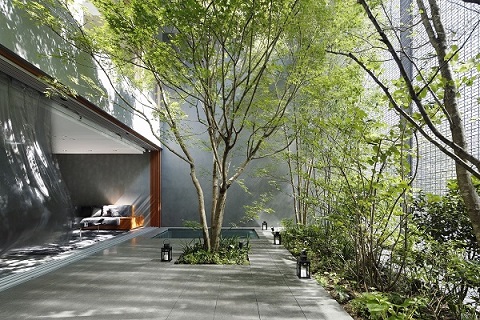 Trees for Smaller Gardens
With smaller outdoor spaces, and more densely built-up residential areas, selecting the right tree for your landscaping project is more important than ever.
Having a smaller garden does not mean you should not plant trees. It just means there can just be more things to consider when selecting and planting them. 
The first question to ask yourself is why you want to plant a tree?  Do you want to create shelter, privacy or shade? Do you want food for birds or bees? Or do you want to create a softening effect on your landscaping?  Once you have worked this out, you can begin to think about what kind of tree you want to plant.
The next thing to consider is the size of the tree you want to plant.  Many tree species have been cultivated to include smaller varieties.  Dwarf stock trees may not grow as large but be aware, some can still grow to two to three metres high! Make sure you check out exactly how big the tree can grow and don't rely on just the name "dwarf". Many nurseries include plant guides as part of the labelling, and you should think about both the height and the width of the tree you are buying.
In a smaller garden you will also need to carefully consider where you will place your trees.  It's important to be aware, when you are choosing where to plant your tree, of nearby structures as growing roots and spreading branches could create future issues. Structures to consider could include –  driveways, carports, sheds, patios, fences and decks. Property boundaries are also important to remember, as a large tree could cause problems for your neighbours as well.
Carefully selecting the right tree for your space and needs, as well as mindful placement of your tree will mean far greater future enjoyment.  Regular maintenance and pruning will also help keep your trees healthy, with less risk of failing. Call us for advice! We're the experts on tree pruning and maintenance – not to mention tree removal and stump grinding! North Island free phone: 0800-423-283 or
Christchurch free phone: 0800-422-328
Bryce Robb is Director/Head Arborist of Beaver Tree Service